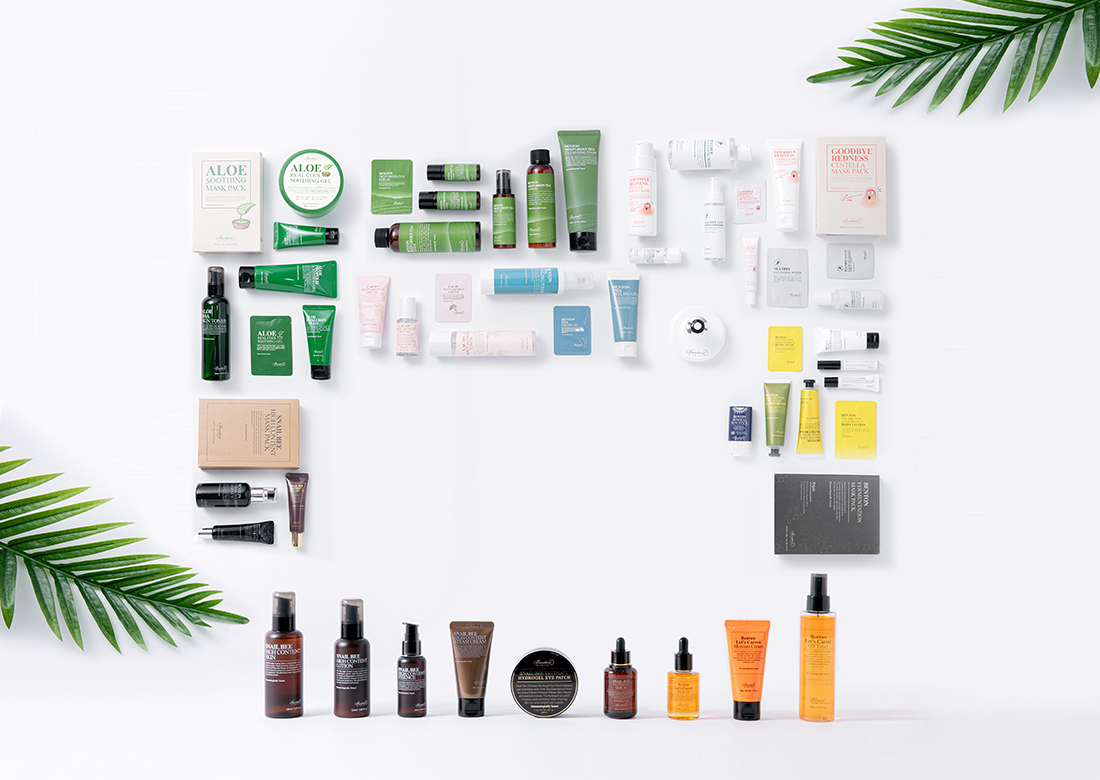 Benton Story

'Benton' is inspired by and named after the movie
'The Curious Case of Benjamin Button'in which Benjamin Button grows younger with time.

In the movie,
Benjamin has no choice but to leave his love Daisy as he becomes younger.

What if Daisy also could turn back the time of her physical appearance?
Wouldn't she be happier?

It may be just a fictional movie,
but wouldn't most people have the same desire to be young again?
Likewise, Benton wishes to turn back the time of your skin with healthy cosmetics.

Benton strives to become the trustworthy cosmetics brand that to make high-quality, healthy cosmetics yet reasonable price
by excluding harmful and controversal ingredients from the beginning of the developments in principle.
When We Started?
Established in 2011,
Benton is a pioneer of CLEAN BEAUTY cosmetic brand that seeks to prioritize healthiness.
Benton has received much attention internationally as a representative of K-beauty.
Benton's Promise for Clean Beauty

01 Healthy Products for The Skin And Environment
Our principle is to fundamentally exclude harmful and controversial ingredients
and strive to reach customers with healthy beauty.
02 Sustainability
We practice sustainable lifestyle and environment.
What we use :
- Earth pact paper made with Bagasse
- Package printed with Soy Ink that protects the environment
- Eco friendly decomposed bio tape and paper buffer (ONLY WITHIN BENTON KOREA)
03 Freshly Made Products And Reliable Manufacturing Processs
We stick to our principle of producing in small batches and produces products only
at manufacturing facilities that comply with strict manufacturing and quality control standards.
Why Benton?
If you believe the power of the clean beauty cosmetics,
If you look for safe, non-chemical and certified cosmetics,
If you have a concern against animal testing and environment,
It is time to take a journey back with Benton.